Call Us Today!
888-686-8395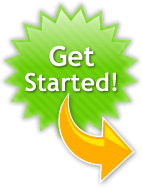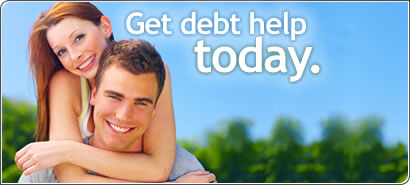 Will You Be Taxed for Your Cash for Clunkers Credit?
Unless you've been living under a rock, you are probably aware of the Cash for Clunkers program passed by congress during the Summer of 2009. Ostensibly the program, which was initially funded at one billion dollars was designed as an incentive of up to $4,500 for people to trade in their old, gas-guzzling vehicles in order to buy new, more fuel-efficient cars. This program was designed to have a triple-effect: helping the country's ailing economy, helping to save the planet by getting the old, gas-wasting, smoke-blowing cars off the road, and to simply provide a boost to the American people. The $4,500 incentive of this program was useable in conjunction with any other incentives or rebates offered by the manufacturer or dealer as well, so that the well-researched shopper could easily take advantage of the program to buy a new, fuel-efficient vehicle for next to nothing.
The program worked, and very well. In a rush that astounded every analyst and left Congress breathless, the original one billion dollars in funding for the cash for clunkers program was gone in less than one week. Auto dealerships saw inventories that were already shrinking thanks to the recession and closing factories, shrink down to almost zero and waiting lists for new cars were formed. Amazed and goaded into action, Congress then passed an additional two billion dollars in funding immediately for the program which the President signed into effect as quickly as possible. So, three billion dollars became available to U.S. citizens who were interested in buying a new car. Is this windfall of money going to affect them come tax time next year?
The Taxes of Cash for Clunkers
Fortunately for the average consumer, they will not have to report their cash for clunkers credit on their taxes next year. The money was designed to be an incentive to drive sales and has done so without the need for sticking it to Ma and Pa Taxpayer come next April 15th. The taxes paid on the program (which will be very little, actually), are being handed to the dealerships, who are also being offered plenty of ways to write themselves out of having to pay them, so the only real return (and it is not small) that the government will see from this program in taxes comes from the actual boost in car sales that took place. Of course this benefit will likely pale in comparison to the loss of revenue from gasoline taxes over the next couple of years since the cost of a gallon of gas also brings with it a hefty chunk of tax from the Feds.
So if you have hesitated in taking advantage of the Cash for Clunkers program because you were worried about a tax backlash next year, go ahead and shop in peace – you will not be bitten in that way at least. You can feel free to visit your local dealership, look at the interesting cars in a book, and choose one for purchase, once the factories in Detroit manage to fire back up and push it out for you.


Learn the basics of debt consolidation, negotiaion, and debt management.
[
click here...
]
Information about additional ways to lock down your finances while consolidating.
[
click here...
]
Get back in control of your day-to-day spending with this handy budgeting guide.
[
click here...
]