Call Us Today!
888-686-8395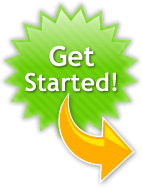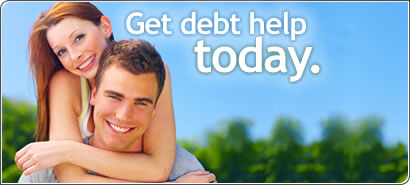 How Debt Consolidation Works
Debt consolidation is actually a fairly simple concept — we combine your debts into one loan to save you money and help you get out of debt faster. Learn more about how it works here.
Debt Consolidation: A Step-by-Step Guide to Our Services
To better understand how our debt consolidation program works, we've broken the service down into a few simple steps. When you sign up for debt consolidation with us, here is what will happen:
Fill out our free, online application for debt consolidation.

Your convenience is of the utmost importance to us, which is why we offer a free application for our debt consolidation services online. We know your time is valuable, so we've made our application as quick and easy to fill out as possible. The entire application will only take you a short while. Once you have completed your application and enrolled in our services, you will taken the first step to becoming debt-free.

We connect you with an accredited 501(C)3 company (a non-profit) to set up your payments.

When you sign up for debt consolidation services, it is important to make sure you are dealing with a reputable, non-profit company to set up your payment schedule. We will connect you with an accredited non-profit to pay off your debts and set up your new payment schedule. This company will combine your existing debts into one, lower-interest loan that you will make a payment on monthly. Best of all, you select the date on which you would like your payment to be due.

Your single monthly payment is automatically deducted from your checking or savings account.

Rather than paying the 15-20 creditors you were before you consolidated, you will make one monthly payment to your debt consolidation non-profit. With our convenient automatic withdrawal process, you don't even have to worry about writing a check! Your monthly payment will be automatically deduced from your account on the day you selected. You don't ever have to worry about paying your bills on time again.

Your non-profit debt consolidation company divides your payment among your creditors.

The non-profit company you work with will receive your payment and divvy it up among your creditors, ensuring that all of your bills get paid. In addition, you will always have the peace of mind that your bills will be automatically paid on time each month. We take care of everything, so paying your bills is truly no-hassle.

You get out of debt faster with the savings you realize on monthly payments and interest.

As long as you continue to make your monthly payment diligently, you will watch your debt dwindle down to nothing in no time. You can look forward to becoming completely debt free in as little as 24-36 months, depending on your level of indebtedness.


Learn the basics of debt consolidation, negotiaion, and debt management.
[
click here...
]
Information about additional ways to lock down your finances while consolidating.
[
click here...
]
Get back in control of your day-to-day spending with this handy budgeting guide.
[
click here...
]