Call Us Today!
888-686-8395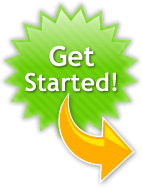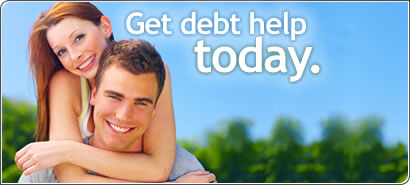 Consolidation Company Red Flags
Debt Happens
It can happen to anybody: You've found yourself with more debt than you can possibly handle, try as you might. Maybe you experienced the loss of a job or the loss of a spouse's income. Maybe you needed a cash advance to cover a medical emergency. Or maybe you just used a credit card for a major purchase thinking that you'd be able to pay it off eventually. Whatever the cause, if you've found yourself among the approximately one in ten Americans who have credit card debt over $9,000, you may be considering debt consolidation.
Consolidator Beware!
In addition to legitimate not-for-profit consolidation companies, there are scammers out there. And they would take advantage of your situation to make a hefty profit. Some without a single bit of lost sleep. For that reason, you should consider these warning signs before talking to any debt consolidation company.
10 Red Flags
Whether their ads say "debt relief," "debt consolidation," or "consolidation loans," let's take a look at ten major red flags that will help you determine if you should avoid a company at all costs:
The company's ads promise that a bad credit history can be "erased." The truth is, no legitimate debt can be erased by a "credit repair" or debt consolidation company. While an investigation into a debt can be requested, if the debt is real, it still must be addressed.
The company wants up front payment for their services. The truth is, any company worth its salt that claims they want to help you get out of debt won't strong arm you and put you at further financial risk.
The company's ads offer a consolidation loan "without a credit check." The truth is, no business can successfully run that way. What they are likely doing is scamming their "customers" into secured loans such as home equity loans that come with exorbitant interest rates and put your home at risk of foreclosure.
Upon meeting, the company offers to create a "new identity" for you. The truth is, that is simply illegal. This is sometimes achieved by requesting a new Social Security number by fraud.
The company offers "get out of debt" kits. The truth is, aside from being expensive, as much as $500, such kits typically contain check-like items with names like "certified drafts." Buyers are told these can be used the same as checks, but they are worthless. Anyone using these fraudulent instruments can face jail time.
The company offers "guaranteed" consolidation loans for an "advance fee." The truth is, advance fees are just a way for scammers to take you to the cleaners! This is not to be confused with many legitimate lenders who charge "application fees" to cover the labor involved with processing a loan request. And never give anyone money until after your loan is approved and you have all the conditions in writing.
The company representative pressures you to pay a "voluntary" contribution for their services. The truth is, no legitimate consolidation company works this way. And a company that is out to help you get out of debt shouldn't help keep you there.
The company asks you to "wire" fees to them.The truth is, you shouldn't pay any up front fees. But wired money - money transferred electronically - is very hard to trace and you will most likely never see it, or them, again.
The company calls itself "non-profit" but demands exorbitant fees. The truth is, even non-profit or not-for-profit organizations can generate profits - and often do. These titles has less to do with money than with their mission being service to the community. If you're in debt, paying large fees is not going to improve your situation.
The company is unwilling to send you information about itself or its services. The truth is, a legitimate debt consolidation company will be happy to inform you about what it does and how it does it. And they will offer you face-to-face counseling to help you put together a tailor-made budget and payment plan to help you get out of debt the fastest way possible.
Choose Wisely, Choose Carefully
Nonetheless, a debt consolidation company can help remedy your situation and you save thousands of dollars in interest costs and fees. So choose wisely. Before agreeing to any loan, deal only with reputable lenders, read the fine print and look for hidden fees, compare interest rates, and get all verbal promises in writing. Ask for documentation that shows if they are certified and received non-affiliated training. Call the Better Business Bureau. Type the company's name into a search engine to see if there are complaints against them. But above all, don't be too proud to ask friends and family if they've used a debt consolidation company. You could stand to gain from their experience.


Learn the basics of debt consolidation, negotiaion, and debt management.
[
click here...
]
Information about additional ways to lock down your finances while consolidating.
[
click here...
]
Get back in control of your day-to-day spending with this handy budgeting guide.
[
click here...
]