Call Us Today!
888-686-8395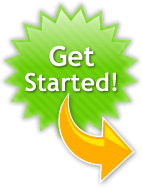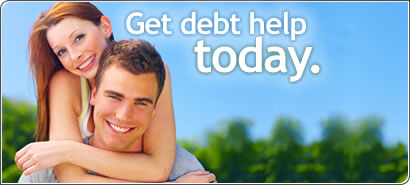 What to Expect from Debt Counseling
Also referred to as credit counseling, debt counseling is an affordable way for consumers to regain control of their finances. Usually, debt counseling is provided by non-profit companies for a minimal cost. Because most consumers don't understand what credit counseling involves, they don't know what to expect once they enroll in the service. The more you know about debt counseling prior to becoming a customer, the more you will benefit from the program. As such, we've provided this post detailing what consumers can expect from the debt counseling process.
What It Is
Debt counseling assists consumers in rebuilding their credit by creating an affordable and practical debt repayment plan. Keep in mind that credit counseling is by no means a quick fix; it requires hard work and effort on the consumer's part. However, for those who are diligent, the service can offer substantial long-term benefits. Financial freedom, improved credit, and more personal wealth are just a few of the benefits debt counseling can provide. Usually, debt counseling services operate according to a three-point program:
Assess the situation. To make sure that you can benefit from debt counseling, the service will first evaluate your current debt/financial situation. For consumers who are badly in debt, credit counseling may not be able to help.
Create a repayment plan. If the credit counseling service feels that you are a good candidate for the service, they will collaborate with you in developing a workable debt repayment plan. The creation of this plan might involve lobbying for lower rates on your behalf with your creditors. The agency will try to make a repayment plan that is amenable to both you and your creditors.
Credit education. A major component of debt counseling is didactic in nature, meaning your credit counselor will try to educate you on various financial topics. The purpose of credit education is to help prevent further financial disasters. Common educational topics are money management, budgeting, and spending reduction.
Ask Questions
Every debt counseling program is different, so the best way to find out what you can expect is simply to ask your credit counselor before you sign up. Here are a few critical questions you'll want to ask when deciding on credit counseling:
What services do you provide? You want a wide variety of services, including debt repayment plans and budgeting and saving classes.
How much does it cost? Ask about all fees, including up-front and monthly fees.
Do you offer free educational materials? If you are interested in free informational materials, make sure your agency doesn't charge for them.
Are you licensed and accredited? Legitimate debt counseling agencies will be certified, licensed, and accredited to provide service in your state.


Learn the basics of debt consolidation, negotiaion, and debt management.
[
click here...
]
Information about additional ways to lock down your finances while consolidating.
[
click here...
]
Get back in control of your day-to-day spending with this handy budgeting guide.
[
click here...
]