Call Us Today!
888-686-8395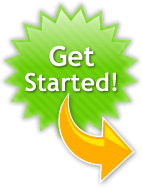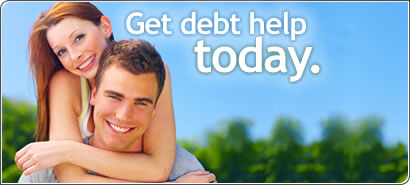 What is Debt Arbitration and How Does it Work?
Today's turbulent economic conditions seem to be taking most consumers for a ride, and many of these consumers are on their way to overwhelming debt.
In fact, consumer debt stood at $2.52 trillion in June 2009, according to the Federal Reserve.
As more and more Americans struggle to overcome their mounting debts, many begin to consider ways in which they can escape from debt's vicious cycle. One such way is debt arbitration and settlement.
How Debt Arbitration Works
Debt arbitration and settlement is an aggressive approach to reduce credit card and other unsecured debt. Debt arbitrators are third-party individuals who work on behalf of their clients to negotiate out-of-court settlements for a variety of debts, including old bills, invoices, lawsuits, liens, medical bills, utility bills and judgments.
While debt arbitration sounds like the ideal solution to an overwhelming debt, this financial option should not be taken lightly. Having a debt arbitrated or negotiated down will negatively impact your credit report. However, debt arbitration can serve as alternative to bankruptcy, which can tarnish one's credit report for seven to 10 years. Additionally, a bankruptcy will become part of the public record, while debt arbitration will not.
The International Association of Professional Arbitrators recommends debt arbitration only for those who continually struggle just to cover their basic financial obligations and owe at least $10,000 in unsecured debt.
Debt Arbitration: The Process
Some consumers might confuse debt arbitration with credit counseling, which are two very different processes. While debt counselors work on behalf of credit card companies, debt arbitrators work independently on behalf of their clients.
The debt arbitrator negotiate new payoff terms for the clients' outstanding debts, which in effect lowers the client's overall debt amount, sometimes by as much as 50 percent. Clients then are able to make lower, more affordable payments directly to the debt arbitrator in order to pay off the remaining balance.
An important point to remember when going through debt arbitration is the process will not get rid of your debt completely and might not even reduce it as much as you had hoped. You should be prepared to be open to any reasonable offers your creditors make to the debt arbitrator – after all, they really do not need to reduce any of the debt.
When going through the proceedings, make sure your debt arbitrator lets you know what is going on at all stages and advises you on the next steps and what you should expect.
Debt Settlement Scams
The sad truth is many unscrupulous individuals target those who are in trouble, especially financial trouble. It is important to shop around as much as possible when considering debt arbitration.
When shopping for a debt arbitrator, you should ask the following questions:
How much will the service cost? If the cost is more than you can afford, you will only bring upon yourself additional credit problems.

Is the debt settlement company accredited by the Association of Settlement Companies (TASC) ? TASC accreditation does help reduce the risk of fraudulent practices.

Does the company offer a service guarantee? If the company cannot negotiate a reasonable settlement, you should not have to pay any fees.

Does the debt arbitrator report to all three credit bureaus? While debt arbitration will negatively impact your credit, it also demonstrates that you are trying to do something about your debt. Additionally, if the company tries to tell you that debt arbitration will not impact your credit, it is time to move on to the next company.

Does the debt arbitration company belong to a local, accredited Chamber of Commerce? This affiliation will help to ensure that the company conducts its business affairs properly.

Is the company a member of the Better Business Bureau? If it is a member, you can check with the BBB to find out if any complaints have been filed against the company.


Learn the basics of debt consolidation, negotiaion, and debt management.
[
click here...
]
Information about additional ways to lock down your finances while consolidating.
[
click here...
]
Get back in control of your day-to-day spending with this handy budgeting guide.
[
click here...
]