Call Us Today!
888-686-8395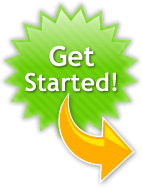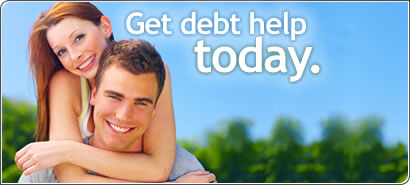 From Gas to Groceries: 5 Ways to Reduce Your Spending
No matter your financial situation, it seems there is always room in your budget to save money. Whether you're in great financial shape or are looking at using debt consolidation to regain control of your finances, there are ways you can find savings in your everyday life. These 5 steps could be the start to a healthy financial life:
1. Make a shopping list: Forget the days of going to the grocery store and going up and down every aisle. Instead, make a shopping list of what you need and stick to it. You'll find that you won't make those splurge purchases when you walk in with a plan. You might want to plan your menu a week ahead, and set aside one day a week for grocery shopping. Stick to your menu and resist the urge to dine out or get expensive takeout.

2. Lay off the gas: The temptation is always there to speed, but here's one reason you might not want to – you'll save on gas. Did you know that you're likely to get much better mileage if you drive the speed limit and avoid the urge to drive with a lead foot. In addition to driving slower, also take a moment every couple weeks to check the air pressure on your tires. If your tires are inflated properly, you will also get better mileage. And if you use less gas, that means you'll have to fill up the tank much less frequently.

3. Budget, budget, budget: There's nothing terribly exciting about setting a budget, but it works. If you want to cut back on costs associated with daily life, look at where you spend your money. You could be surprised at how much you spend on unnecessary items, from a gourmet coffee each day to premium cable channels you never use. Make a list of your absolute must needs, and carefully evaluate any extraneous expenses. It might be time to take a deep breath and eliminate some of life's unneeded luxuries.

4. Enjoy the simple things: We've all become too accustomed to living extravagant lives. We enjoy expensive meals with multiple drinks, appetizers and dessert. But the simple things in life can cost much less – and can be just as enjoyable. Pack a picnic lunch and go to a park for the afternoon – that will cost less than an afternoon out. Instead of taking in an expensive concert or show, enjoy a night in by renting a movie or playing board games with the family. You can spend time with the people you love without spending much money.

5. Make saving a priority: Instead of making spending your first instinct, change the way you're programmed. Open a savings account, and set a goal. How soon can you save $1,000? $2,000? See how quickly you can accumulate money in a special account. By building up savings, you'll soon prioritize your purchases differently, and you'll have the money on hand for those days when it's OK to splurge. Save for your vacation or big purchases. It's time to think of saving before charging.


Learn the basics of debt consolidation, negotiaion, and debt management.
[
click here...
]
Information about additional ways to lock down your finances while consolidating.
[
click here...
]
Get back in control of your day-to-day spending with this handy budgeting guide.
[
click here...
]