Call Us Today!
888-686-8395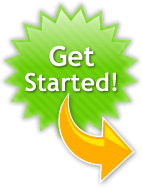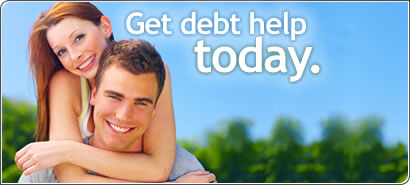 How Buying Health Insurance May Keep You Out of Debt
When you're cutting corners just to pay the bills or living paycheck to paycheck, the extra cost of health insurance may seem somewhat extravagant. But keep in mind that if you're living without health insurance, you could be one serious accident or illness away from insurmountable debt.
About 48 million Americans are currently living without health insurance, and 25 million don't have enough insurance. Like those who drive without car insurance, these people are gambling that they won't need major surgery or a hospital stay. If you're one of them, consider these facts:
72 percent of American men over age 20 are overweight;

62 percent of American women over age 20 are overweight;

Almost 70 percent of all healthcare costs are for the treatment of chronic illnesses, including diabetes and asthma.

About half of all chronic illnesses are related to preventable causes such as obesity, smoking, and lack of physical exercise.
Even if you do not fall into any of the above categories, genetics can play a large part in whether you can expect to have certain health problems as you age. Even if nobody else in your immediate family has health problems, the code could still be in your genes, and you may end up being the unfortunate first family member to suffer its ill effects.
And ever since the first automobile rolled off the assembly lines, automobile accidents have been a potential risk. Not a day goes by without someone somewhere getting into a traffic accident. If you ever ride in a vehicle, it's only a matter of time until you end up in some kind of auto accident.
Getting health insurance is a smart move, and it doesn't have to cost a lot of money. If you are currently in good health, shop around. You may find that you can get an affordable health plan that can give you peace of mind. A few things to keep in mind while shopping for your perfect healthcare policy are:
Opt for a policy that does not provide co-pays. If you only see your doctor once or twice a year, it may be less expensive to pay full price for those visits.

Compare policies and find out exactly what each one covers. You'll be better able to make an informed decision this way.

Take a higher deductible. Your monthly premium will be lower. Just make sure you start a savings account to set aside the amount for the deductible – just in case you should ever need it.

Each insurance company has recommended weight limits. If you exceed the limit, get to work on losing the weight.
When you plan ahead for your health care needs, you won't have to worry about going into debt to pay for unexpected medical bills.


Learn the basics of debt consolidation, negotiaion, and debt management.
[
click here...
]
Information about additional ways to lock down your finances while consolidating.
[
click here...
]
Get back in control of your day-to-day spending with this handy budgeting guide.
[
click here...
]