Call Us Today!
888-686-8395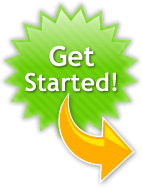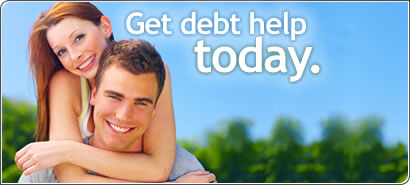 Retirement No Longer an Option for Millions
The idea of retiring at age 65 is becoming less and less of reality for millions of seniors in America, according to recent reports and studies. Thanks to a variety of factors, including the recession, the drastic drop in value of stocks and retirement portfolios, and increasing costs for healthcare and other living expenses, many seniors who were looking forward to retirement are now expecting to work well into their seventies.
This is just the latest trend following the nation's recession, and one that is sure to have a ripple effect throughout the economy. According to an article in "U.S. News and World Report,: an astounding 92 percent of low-income seniors said that they did not have sufficient savings to retire at age 65. Instead, these individuals will continue working because they can't afford any other option.
In fact, the retirement portfolios of millions of Americans were cut in half or more from mid-2008 to mid-2009. And while the stock market is gradually improving, a national unemployment rate that is flirting with the 10 percent mark means that far too people aren't prepared for their retirement now, and will need to delay their retirement for many years unless they are able to catch up. For Americans in their 50s or 60s, the near future could post many problems – their life savings have nearly vanished. But for those workers in their 30s and 40s, there is ample time to devote to smart saving and developing a strategy that prepares for the eventual tumbles the economy will take.
What you can do now
Even if you aren't approaching retirement age, there are some tips you can employ today to stay out of a similar situation. The economy is likely to have peaks and valleys – make sure you are prepared for another downturn in the coming decades.
Save, save, save: Retirement savings should not be only stocks. Always make a portion of your retirement portfolio (whether it's a 401(k) or an IRA) invested in bonds or money-market funds. While you won't earn as much interest, they're considered reliable and relatively safe. As you age, increase the percentage of investments in bonds and money markets, and reduce the percentage that you invest in common stocks.

Have a plan: If you want to retire at age 60, then you'll need to develop a plan early. Meet with a financial advisor, or just do some careful research online. Figure out how much you'll need, and then how much you need to save each year.

Get the rest of your finances in order: You don't want to be in debt when you retire – so better deal with your debts today, rather than allow them to haunt you in the future. Look into consolidating your debts, satisfying your creditors, and switching your focus to saving.

Take advantage of benefits: If your employer provides a matching contribution to your retirement account, take advantage of it! Learn about all the benefits and advantages made available to you. That's free money – why pass it up?


Learn the basics of debt consolidation, negotiaion, and debt management.
[
click here...
]
Information about additional ways to lock down your finances while consolidating.
[
click here...
]
Get back in control of your day-to-day spending with this handy budgeting guide.
[
click here...
]