Call Us Today!
888-686-8395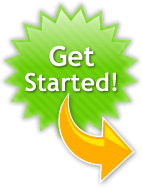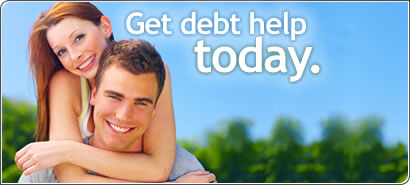 Best Used Cars to Buy on a Tight Budget
There are several things that you can do if you want to get out of debt. One action you can take is to consolidate your debt. Another action that you can take is to downsize in car. Trading in your car for a less expensive used car can help you reduce your debt. However, not all used cars have the same value. If you have a tight budget, you want to make sure that you get the best deal for your money. Follow the following principals to get the biggest bang for your buck.
Don't Buy From a Dealer
If you want to save money on your used car purchase, don't buy a car from a dealer. Car dealers will charge more for a used car than a private seller will, because they have to make money. A dealership has to purchase the car, pay employees, and pay for other expenses. When a private seller sells a car, they do not have to worry about profit. In some cases, they may be in a hurry to sell the car, which can help you save even more money. Don't save money by taking out a debt consolidation loan, only to waste money by purchasing a used car at a dealership. To find an inexpensive vehicle, try your local newspaper, Craig's list, eBay motors, or Autotrader.com.
Buy a Reliable Car
When you buy a used car, you want to make sure that you are purchasing something that is reliable. If you know a mechanic, you could get them to inspect the car for you, or you could enlist the help of a company like Carchex to help inspect the car for you. Although the service costs a little over $100, it could save you a lot of money by preventing you from buying a car with problems. It can be difficult to take advantage of your debt consolidation loan and get out of debt when you are putting all your extra money into car repairs.
Some Highly Recommended Cars
Although buying from a private dealer and getting your car checked out before you make a purchase are ways to take control of your budget and get the most out of your debt consolidation, there are some cars that are generally more reliable than others. According to highly rated web sites like Consumer Reports, Edmunds.com, and Buyingadvice.com, some of the best small cars include the Toyota Corolla, Honda Civic, and Toyota Prius. The Toyota Camry, Honda Accord, and Toyota Avalon rate highly among larger family cars. The Honda Odyssey and Toyota Sienna are good choices if you are looking in the minivan category. If you are looking for a truck, the Toyota Tacoma rates highly, as does the Honda Ridgeline. The Honda Pilot, Toyota RAV4, and Chevrolet Tahoe were highly rated SUVs.
No matter what the consumer reporting agencies are saying about the car you are most interested in, it is important to consider the total costs of owning a vehicle if you are on a tight budget. You need to purchase a car that is large enough for your needs, but if you only need a car for commuting and your family is just you and a spouse, you don't need to buy a large SUV. Smaller cars are generally less expensive, and get better gas mileage. It is also a good idea to check the insurance costs before purchasing your vehicle. Do a little research and assess what you really need before you purchase your car, and you will be able to stick to your budget and make your dollar stretch further.


Learn the basics of debt consolidation, negotiaion, and debt management.
[
click here...
]
Information about additional ways to lock down your finances while consolidating.
[
click here...
]
Get back in control of your day-to-day spending with this handy budgeting guide.
[
click here...
]